Important Dates: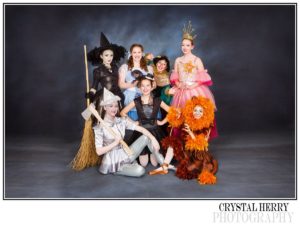 The SPA Ballet Company is performing The Wizard of Oz Ballet at the historic Smith Opera House, in Geneva, NY. Dancers will take the stage Saturday May 13th at 7:30pm and Sunday May 14th at 2:30pm.
Advance sale tickets are currently available and may be purchased from one of our dancers, by calling the studio, or online through Eventbrite.  For more information call (315) 331-9158 or email StudioForThePerformingArts@yahoo.com.
Main Recital :Friday, June 9th at 7:00 pm and Sunday, June 11th at 2:00 pm

Mini Recital :Representation from the Wizard of Oz –  Saturday, June 10th at 11:00 am

---
Fitness:
Zumba

Cardio & Yoga Classes

Fitness Circuit
 **If you have Excellus Insurance and are 65+ call us, (315) 331-9158.  We accept Silver & Fit and Active & Fit**
---
Circuit Hours:
Monday – Thursday: 8:00am – 12:30pm
Friday: 8:00am – 12:00pm
Evenings: 4:30pm – 7:00pm (Closed Wednesdays)
Saturday: 9:00 – 12:00pm
Sunday: Closed
If you need a different time we can make arrangements, please call (315) 331-9158 and leave a message.
Note: Evening fitness circuit is closed during school vacations. Please start circuit no later than a 1/2 hour before circuit closing time.  
---